1. About the university
With nearly 15 000 students, a rich variety of multidisciplinary education and 19 research laboratories with an international reputation, the Université Savoie Mont Blanc is an establishment on a human scale which combines proximity with its territories and a wide perspective on Europe and the world.
On its three university campus sites it offers particularly attractive living and studying conditions, at the heart of an exceptional environment, between lakes and mountains.
Although present in 5 continents, with 380 partner universities in the world, it has been able to take full advantage of its outstanding location on the borders of Switzerland and Italy to develop strong, special relationships with the higher education establishments of these two countries.
To learn more… https://www.univ-smb.fr/files/2018/02/gb-usmb-plaquette-etudiants-etrangers-web.pdf
2. University website and address
27 rue Marcoz
BP 1104
73011 Chambéry cedex, France
3. Contact the team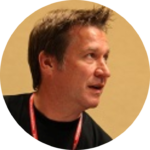 Stéphane Ganassali
Coordinator